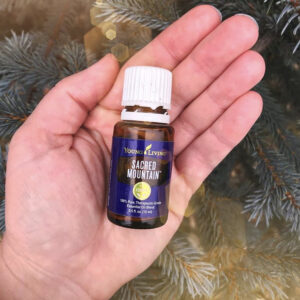 Working with essential oils transformed my spiritual practice. These little plant spirits pack a big punch and can help take you deeper into meditation, enhance your spiritual vision (aka 3rd eye), protect you when working in spirit realms and much, much more!
The plants interact with our energy body to shift (and lift) our vibration and travel with us in meditation or journeys.
While Young Living has some fantastic starter kits that I highly recommend, I created a "Following Hawks Starter Kit" with my must-have oils for energy work.
Here's how it works:
First, you'll need a Young Living membership.
There's no strings attached with membership – no monthly order requirement and you're never required (or pressured) to share oils with others. A membership just entitles you to 24% off all of your purchases, including this one!
To get your membership, select the Basic Starter Kit which includes:
– 5ml bottle of Stress Away
– Thieves Mints
– And some other fun samples
Then add to your order:
– White Angelica (for spiritual protection)
– Release (to release energy that doesn't belong to you)
– Sacred Mountain (for deeper and more visual journeys and meditation)
Cost: $139.75
Optional Add-On: Desert Mist Diffuser (comes with two more bottles of oil!)
Really don't want the basic kit or the membership discount? You can always shop online at the retail price. Just add my member number as your Referring Member when you check out: 11089222
Have questions? I'm here to help! Send me a note.
Ready to get started? Here are the step-by-step instructions to get your kit:
Signing up for Young Living takes only a few minutes. Follow the steps below and your kit will arrive to your doorstep in a few days!
STEP 1
Click Here to go to the signup page.
STEP 2
You're now on the Young Living sign up page. Choose "Member" with the 24% discount. You'll get discounts on your oils and products!
STEP 3
Select your Starter Kit. There are different types of Starter Kits depending on what you are seeking. The Basic Kit is on a secondary tab.
STEP 4
There is a checkbox where you can choose to join Essential Rewards and use your Starter Kit as your first Essential Rewards order. If you choose to check this box, you will enroll in the Essential Rewards (ER) program and automatically get a bonus FREE oil added to your order. This is a HUGE perk of being a member (see more info below), but it is optional.
This is also a place where if you have extra oils and products outside of the kit that you've had your eye on, add here with a custom ER order and you'll get points back to cash in for free product. You can either choose another kit that you'd like to add, or customize your kit by clicking Add More Products. Even if you don't add additional items to your order today, your kit purchase will qualify you to get this month's free oil!
STEP 5
Customize your first monthly order that will be shipped (and charged) next month. I suggest Envision Essential Oil (awesome for channeling) and the Thieves Household Cleaner. Save your monthly order and you'll be returned to the original page.
STEP 6
Click Next under Continue Enrollment and enter in your information, create a username and password, agree to the terms and conditions. (Commission Processing information is only needed if you plan to do the business side of Young Living, otherwise no SSN is needed).
STEP 7
Continue to billing, shipping and payment. There might be a box that will pop up to ask you if you want to join YLGo or YLGo+. This is an optional shipping where you pay a set price for the year and you get priority shipping and flat rate shipping regardless of how big your packages are! Again, this is optional and you can join at anytime later if you don't want to decide at the moment.
After you have checked out, I will receive a notification and I will add you to our education group on Facebook and you are all set! Let me know if you have any questions or need assistance with this process. I'm here to help!