Exciting News Friends!
I know, it's Monday morning and you're still trying to finish your first cup of coffee. But you're going to want to check this out.
If you don't need the details, and just want to enter to win right now, click here.
If you've been following me on Instagram, you may remember that I was gifted the most amazing custom artwork through my shamanism class with Sarah Petruno this spring (which, by the way is now enrolling for August if you'd like to dive deep into shamanic healing).
We each connected with a fox guide for our four month long class and at the end, we each received a painting of our guide, as envisioned by intuitive artist Brittany Burkard. This is not just a painting of any fox, this is my fox guide, Greta, as I see her. Each person in the class had the same reaction to their painting – Britt is such a talented intuitive to be able to tune in and capture each person's unique animal guides.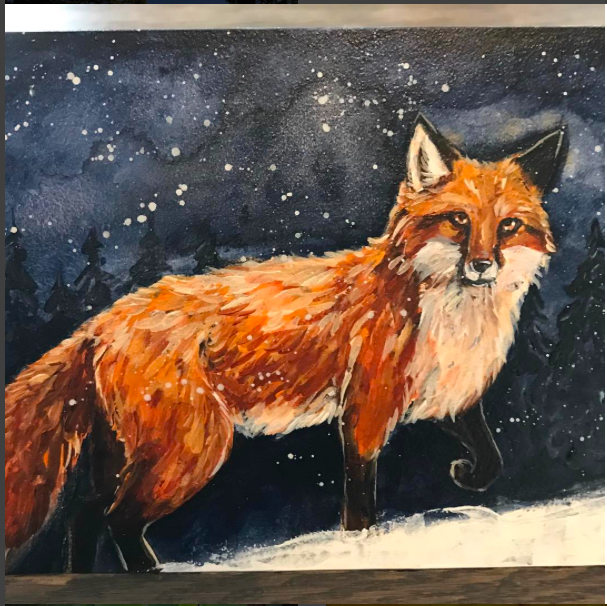 I was so excited when she said YES to giving away a custom 5×7 spirit guide painting like mine, and even more excited when she suggested that we partner on it and give away a Property Reading from me as well.
Yup, that's right. The winner of the giveaway will not only work with Britt for a custom commission of your spirit animal but also receive a Property Reading to Meet the Spirits of Your Land too!
Already have one of Brittany's paintings or a reading from me? No worries, you can gift them to someone you think would love to have these unique experiences.
So, here's the deal:
Give Britt and me a like on Instagram if you haven't already, and like the giveaway post. AND, you have to visit the giveaway page to officially enter. After you enter, you'll get three bonus entries for each person you refer to the giveaway so share, share, share away!
The contest runs until next Monday, June 12, when a lucky winner will be selected at random. Good luck!!