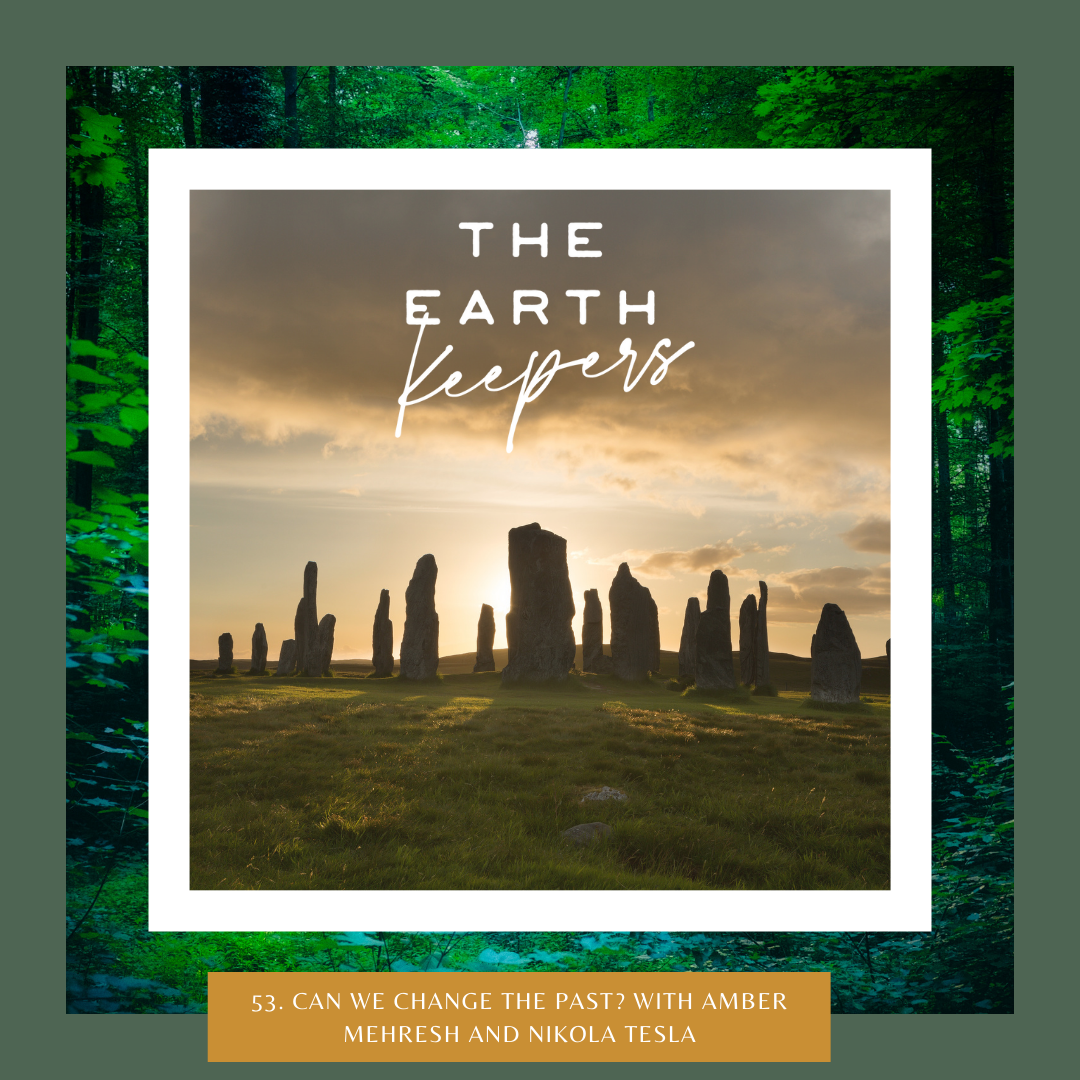 Welcome back to this week's episode of The Earth Keepers Podcast and the very last episode of 2021.
We have been walking through a transformational gateway since December 12th and we are being prepared for the next level of our collective ascension.
Continue to rest when you can. Take notes of what's floating in your awareness, and enjoy this time of peace and quiet.
Speaking of taking notes, this is not always my strong suit – as you'll hear in this final discussion of the series of conversations I had on Zoom last month with Earth Tenders Academy students that we called Inspirations for Healing the Earth.
In this episode, I chat with Heather Clark, Sarah Powers and Dawn Williams, a group of reiki healers from Nova Scotia who teamed up to do some work with the land on the powerful Arcadian Ley Line that runs through that area to help release generational trauma.
In their work, they discovered an ancient stone circle at a site called Green Oaks that makes connections to the Knights Templar, Rosslyn Chapel, the Marys and Merlin.
After a few sessions, they invited me to join them, remotely, as they needed someone to stand on the stone called the stone of sacrifice.
Because of course, nobody else wanted to volunteer to stand on that stone!
It's a funny conversation where we all recount that experience and wonder why we didn't take better notes, but I think you'll enjoy it all the same.
Subscribe: Apple Podcasts | Pandora | Spotify | Amazon Music | Google Podcasts | Android Devices | Stitcher | RSS | Audible
Links & Resources
Watch the entire presentation, with closed captioning here
Transcript for Intro and Outro
Follow Dawn Williams on Instagram
Heather Clark's Website (Launching 2022)
Email Heather Clark at [email protected]
Follow Sarah Powers on Instagram
Cities of Light & Creation Lines in the US (Velvet's Map)
Richard Merrick's Book | The Venus Blueprint: Uncovering the Ancient Science of Sacred Spaces
Join the Earth Tenders Academy
Join the Earth Keepers Community on Facebook