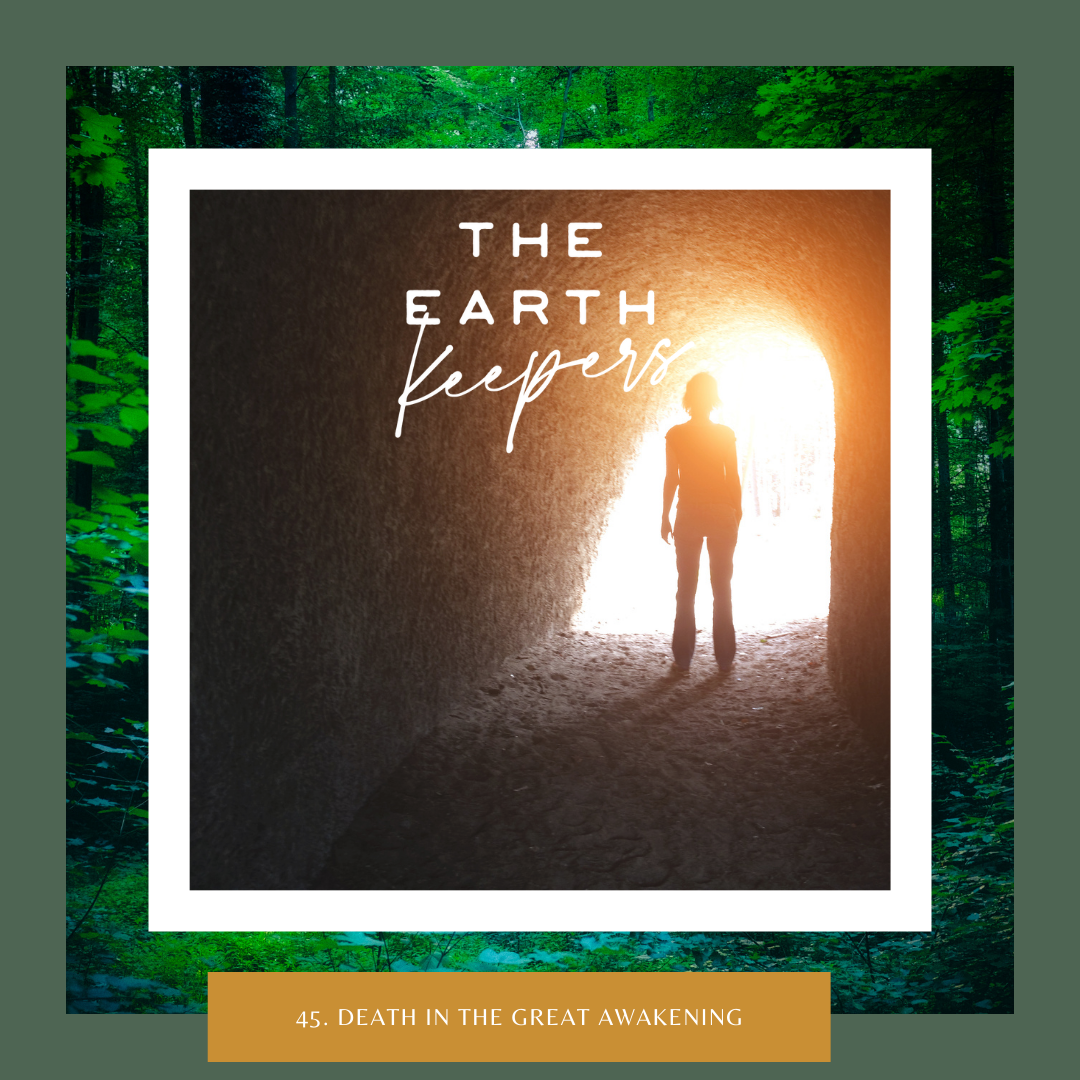 Welcome back to this week's episode of The Earth Keepers Podcast and happy September!
You may or may not have noticed that the podcast has been on hiatus the last few weeks.
After putting the podcast on hiatus for the past few weeks, I came to realize that what I expected to want to talk about and share upon my return is totally different from what I've been sitting with.
Because what's been coming through loud and clear this past month is a need to talk more about death.
I know it sounds like a depressing discussion, but our culture's deep desire to ignore and avoid death at all costs is honestly a big part of the problem.
In this episode, I share why death is exactly what we need to be talking about in this moment in time, why I need to address the unintended (but not entirely unrelated) connection between the name of this Great Awakening series of episodes and QAnon's use of the same term, the impacts of the energetic gateway this past August, how it's just the death of humans that's been rising over the past month, why reckoning with our own death is critical at this point, how our fear of death for ourselves and those we love is subconsciously making us sick and miserable, how to get more comfortable with the idea of death, how your dead ancestors might be impacting you, the exercise I want you to perform to start reconciling with your own death, and more.
Subscribe: Apple Podcasts | Pandora | Spotify | Amazon Music | Google Podcasts | Android Devices | Stitcher | RSS | Audible
Links & Resources
Join the Earth Tenders Academy
Join the Earth Keepers Community on Facebook