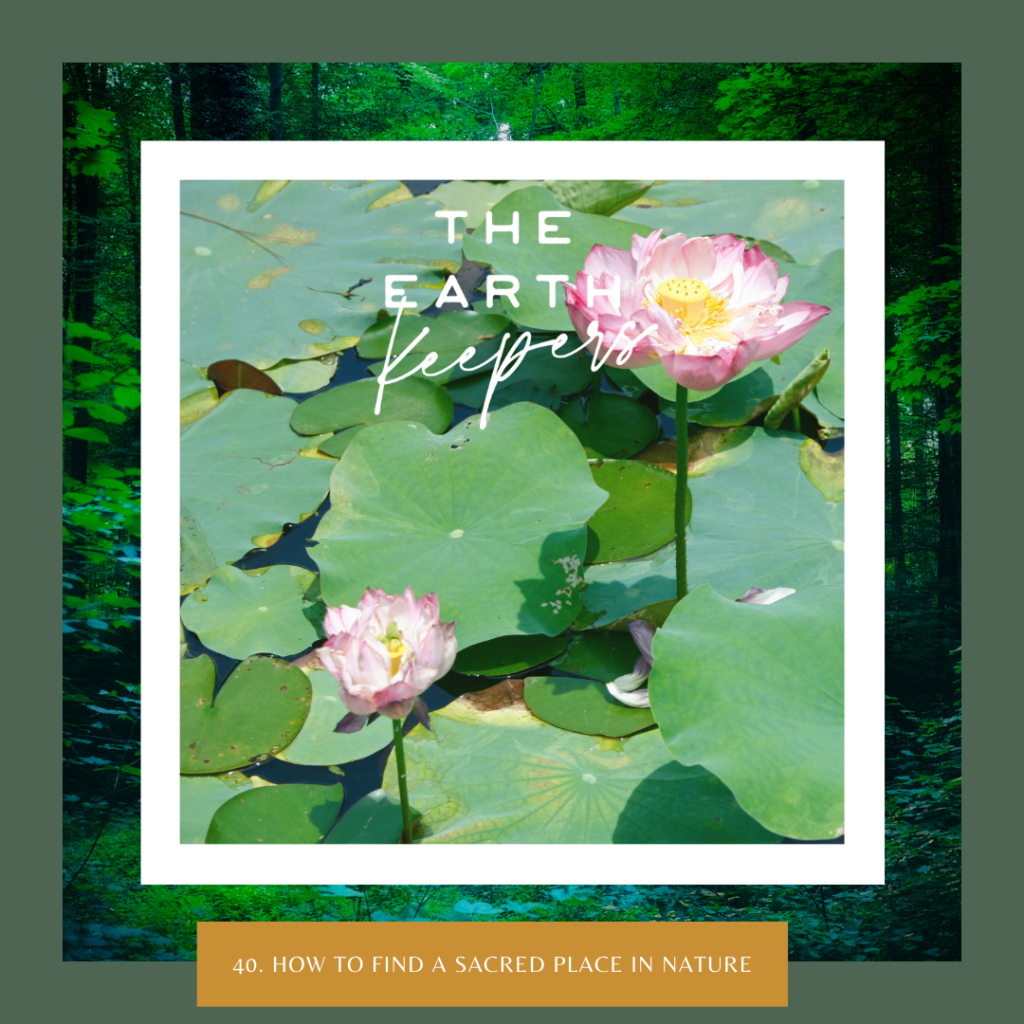 Now that we're heading into the peak summer months here in the northern hemisphere, I want us all to really take advantage of the long, warm days to get outside and get in touch with the earth in some new ways.
If you listened to the recent Earth Keepers Summer School series, hopefully, you've added some new routines into your daily schedule to connect with the sun, the earth, and the water.
Now, during the month of July, we're going to take our experiences even deeper into the energetic realm by unlocking the wisdom and magic that a specific location in nature has to share with you.
In this episode, I share how this project is going to work, the difference between just visiting a place and visiting it in a sacred and intentional way, how you don't actually have to travel to find a sacred place, examples of commonly known sacred places, what you should be aware of before choosing a place to work with this month, why you need to set your intentions before each visit to your chosen place, what spirit hiking is, what items you should take with you on your visits to your chosen location, what I want you to do during your first visit, and more.
Subscribe: Apple Podcasts | Pandora | Spotify | Amazon Music | Google Podcasts | Android Devices | Stitcher | RSS | Audible
Links & Resources
The Earth Keepers Podcast | Episode 15: Working with Sacred Places: My Experience with Bigfoot at Krause Basin
Week 1 Guided Meditation (Starts at 17:13 Mark)
Join the Earth Tenders Academy
Join the Earth Keepers Community on Facebook