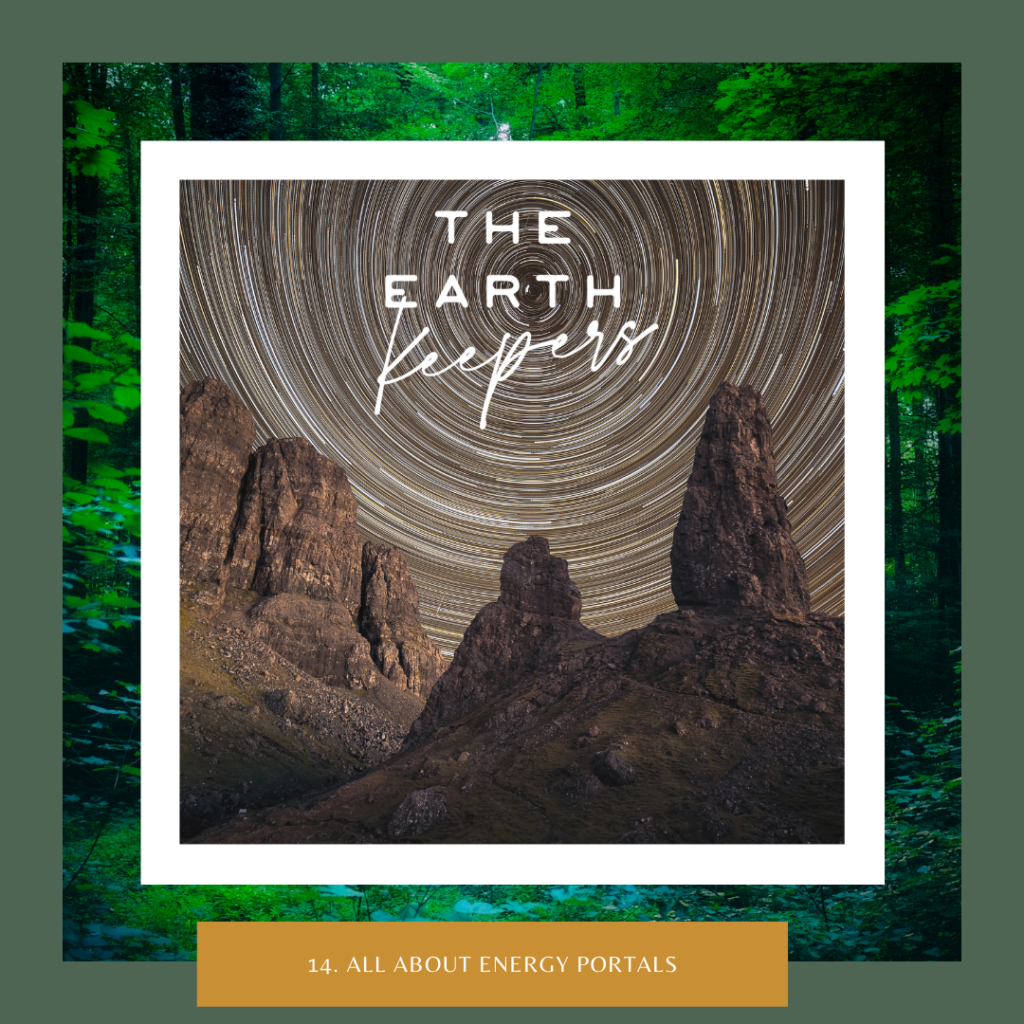 In last week's episode, we hopped the downhole and began talking about the ascension process.
This week, I'm sucking you into the vortex …
… Or, maybe I should say, "Won't you step into this portal with me?"
That's right. We're talking alllllll about portals this week.
In this episode, I share why I'm hesitant to call myself an expert on portals, an explanation of what a portal is and how it relates to a vortex, how my work with portals started with a hike two years ago on Stone Mountain in Georgia, how a few weeks later I was asked to open seven portals on the land where I live and what the experience was like opening the first one, how I respond when people ask me how they can find portals or how they can know if they've found one, the three different types of portals, what you can do if a portal inside your home is letting in beings you're not comfortable with, what to do if you believe a portal has attached itself to you, how we're all portals, how to open, close, move, or change the frequency of a portal, and more.
Subscribe: Apple Podcasts | Pandora | Spotify | Amazon Music | Google Podcasts | Android Devices | Stitcher | RSS | Audible
Links & Resources
Blog Post | Energy Portals: A Guide to Working with Earth's Energetic Gateways
Earth Keepers Podcast | Episode 09: Earth's Living Library & Golden Solar Discs
Nancy Hess with SF Spirit House
Meditation to Call in Guardian Spirits
Sandra Walters' Gatekeeper Decree
8 Hour Ho'oponopono Forgiveness Mantra Forgiveness Prayer
Join the Earth Keepers Community on Facebook
Join the Earth Tenders Academy in December and also get Sacred Places